Buffet breakfast
Start the day with a rich and balanced breakfast with our buffet selection in our restaurant!
We offer our guests a wide variety of international and local breakfast specialties, buffet style.
Breakfast on weekdays and weekends: 7:00-10:30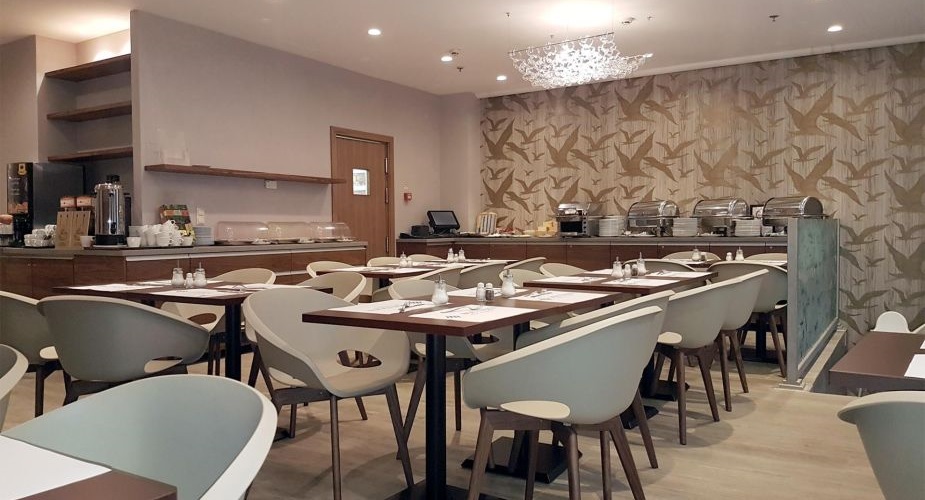 We are also gladly eager to meet the special requests of our guests, on prior consultation (eg gluten-free products, bioproducts, vegetarian cuisine).
We would like to ask you to indicate such requests a few days before arrival.
Our offers
Cold selection:
Salty and sweet baked goods (bread, rolls, cookies, croissants, coffee cakes, - vary daily)  toast, grilled sandwiches, cereals, fresh seasonal fruit, fruit cocktail, fruit, and plain yogurt, butter and margarine, jam and marmalade, honey, boiled eggs, cold cuts, cheese plates, and fresh vegetables.
Hot breakfast dishes:
Scrambled eggs, fried eggs, scrambled eggs, and Omelet (with onion, cheese, ham, bacon, or mushroom,) boiled, grilled, or baked sausages, letcho (Hungarian warm breakfast specialty), grilled vegetables, ratatouille, scones, or French toast with Hungarian seasoning.
Breakfast beverages:
Milk, chocolate, coffee, traditional and fruit-flavored teas, herbal teas, juices (orange, peach, apple, pineapple- vary daily).
We would like to do everything in order for our guests to have the most pleasant stay. Our hotel guests may choose their breakfast type according to their individual tastes. Please, inform us if you have special requirements in order to accommodate you.